Read to Succeed Buffalo's New Board Members Reflect Mission of Diversity and Inclusion
Thursday, April 20th, 2023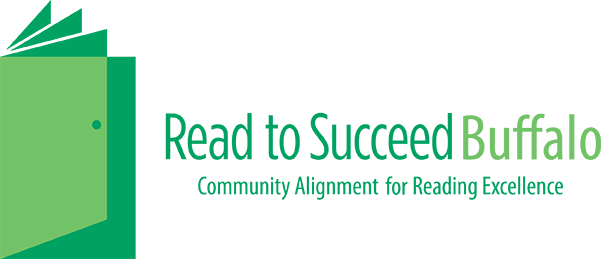 Read to Succeed Buffalo (RTSB) announced the addition of Shai Arnold and Richard J. Morrisroe, Esq. to serve on its board of directors to further promote diversity and inclusive perspectives on key issues affecting the organization, in particular enhancing literacy skills to young children in economically distressed neighborhoods in the city of Buffalo.
"We are fortunate to add these outstanding individuals to our Board," said RTSB Executive Director, Anne Ryan. "Shai's experience as a diversity and inclusion manager and Richard's knowledge of the law and prior careers will play a vital role in bringing additional resources to our organization as we work to make a difference in the lives of young children throughout the city of Buffalo."
Shai Arnold serves as the senior program manager for M&T Bank's Diversity & Inclusion division. She is the strategy and implementation consultant to executive leadership, offering design and implementation solutions aimed at eradicating inequities in the employee experience.
Arnold has earned a B.S. in Criminal Justice and Master of Public Administration - Public Relations, Advertising, and Applied Communication from Hilbert College, including a Mini-MBA program - Public Relations, Advertising, and Applied Communication from the University at Buffalo. She also serves on the Hilbert College Alumni Board, and Founder of For Grieving Daughter's Inc. She is also the board of directors for Tapestry Charter School and HOME.
Richard J. Morrisroe, Esq., is Of Counsel to VanDette Law PLLC, where he focuses on real estate transactions & litigation, criminal defense, and plaintiff's personal injury cases in its Buffalo and Dunkirk offices. He is also retained general counsel for the City of Dunkirk Housing Authority. Morrisroe formerly served as City Attorney for the City of Dunkirk and ran his own firm twice, first as a partner in Morrisroe Hebert LLP (2012-2016) and then as a solo in the Law Office of Richard J. Morrisroe (2017-2023). In between, he was Executive Director of the City of Buffalo's Commission on Citizens' Rights and Community Relations.
Prior to law school, Morrisroe worked as an assistant branch manager for M&T Bank, a temporary Spanish teacher for the Buffalo Public Schools, Executive Director of Heart of the City Neighborhoods, Inc., a Realtor with Hunt Real Estate ERA, a Prevention Specialist with Western New York United Against Drugs & Alcohol, Inc., and as a Legislative Aide to the Buffalo Common Council.
Morrisroe earned a Bachelor of Arts - American Studies and Spanish from Amherst College and a Juris Doctor Degree from the University at Buffalo Law School. He currently serves on the SUNY Fredonia Advisory Council and is a board member for Chautauqua County Rural Ministries, Inc. He previously served as the board president for both the Asbury Shalom Zone and Enterprise Charter School. He is multiracial, bicultural and bilingual in Spanish & English.
Morrisroe is a resident in the city of Dunkirk and Arnold resides in the city of Buffalo.
Board members serve three-year terms.