6th Annual WNYCBE Postponed to 2021
Tuesday, July 28th, 2020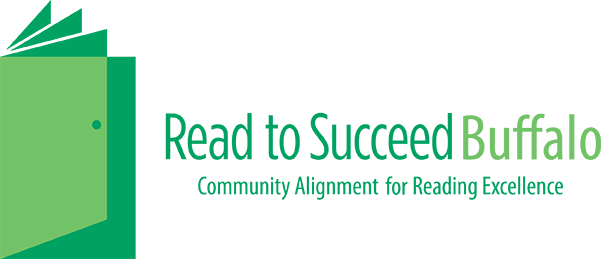 Out of an abundance of caution and prioritizing the safety of volunteers, donors, and attendees from the uncertainty caused by the COVID-19 pandemic, we have decided to postpone the Western New York Children's Book Expo until Saturday, November 13, 2021.
The founding collaborators of Monkey See, Monkey Do Children's Bookstore, Read to Succeed Buffalo, and Medaille College look to welcome you in 2021 to KidsLit Week and WNY Children's Book Expo where we will once again bring the authors and illustrators of renown children's books together with thousands of their beloved readers - educators, children and families.
We are also excited to announce that collaborating partner Medaille College has agreed to host the 2021 EXPO on their beautiful and historic campus! In announcing the partnership Dr. Kenneth Macur stated, "Medaille College is thrilled to be a key sponsor and host for this event. Our commitment to children's literacy remains stronger than ever and our ability to support children and families by hosting the event is a true honor."
WNY Children's Book EXPO, Buffalo's premier literary event for children, is composed of two parts: KidsLit Week and EXPO Saturday. During KidsLit Week, nationally acclaimed authors & illustrators visit area students at school locations throughout WNY. The visits seek to inspire a love of books in students in grades Pre-K through middle school. EXPO Saturday is a free, day-long showcase of new and beloved books written for kids. Here, children's book authors & illustrators come together to interact directly with children through readings, book-signings, presentations, and demonstrations. Educators too have a niche at EXPO Saturday where they are invited to attend a NYS approved 4-hour CTLE workshop sponsored by Medaille College.
"It's humbling to see the thousands of lives touched by our community-wide event, we are truly grateful for the support and participation by local businesses and schools" said Kim Krug, co-founder of the Expo. "Our mission is to provide access to diverse authors/illustrators and their stories, sharing the power of their message and creating meaningful literacy experiences for all. While we are disappointed that KidsLit Week and EXPO events cannot be held in 2020, we commit to hosting a bigger and better Expo in 2021 for our community!"
Last year, KidsLit Week impacted more than 21,000 students through 79 school visits. EXPO Saturday brought more than 1,600 people to the Buffalo Convention Center for kid-focused activities such as free author/illustrator break-out sessions, story-readings, meet/greet author tables with books for purchase and signing, a KidsLit storybook art station, character visits, Paws for Love therapy dogs, and the Kenan Quilters group showcasing their storybook quilts.
"With everything going on in our community today, it is more important than ever to expose children at our earliest opportunity to high quality children's literature that promotes empathy, equity, and social responsibility," said Anne Ryan, executive director of Read to Succeed Buffalo. "RTSB supports KidsLit Week to do just that – raising funds for author visits to 31 Buffalo Elementary schools in 2019 that impacted thousands of young readers."
If you want to sponsor an author visit or book distribution in schools served by Read to Succeed Buffalo, go to readtosucceedbuffalo.org. Through association with RTSB, your donation is tax-deductible to the extent allowed by law.