Parent Resources
You have the power to build your child's brain – right from birth!
In 2016 RTSB partnered with the Bezos Family Foundation and its Vroom initiative. New science tells us our children's first years are when they develop the foundation for all future learning. Every time we connect with them, it's not just their eyes that light up—it's their brains too. That's why RTSB wants all parents to take advantage of all Vroom has to offer. Whether it's mealtime, bath time, or anytime in between, there are always ways to nurture your children's growing minds.
Buffalo Public Schools Strategic Plan updates from Superintendent Dr. Tonja Williams!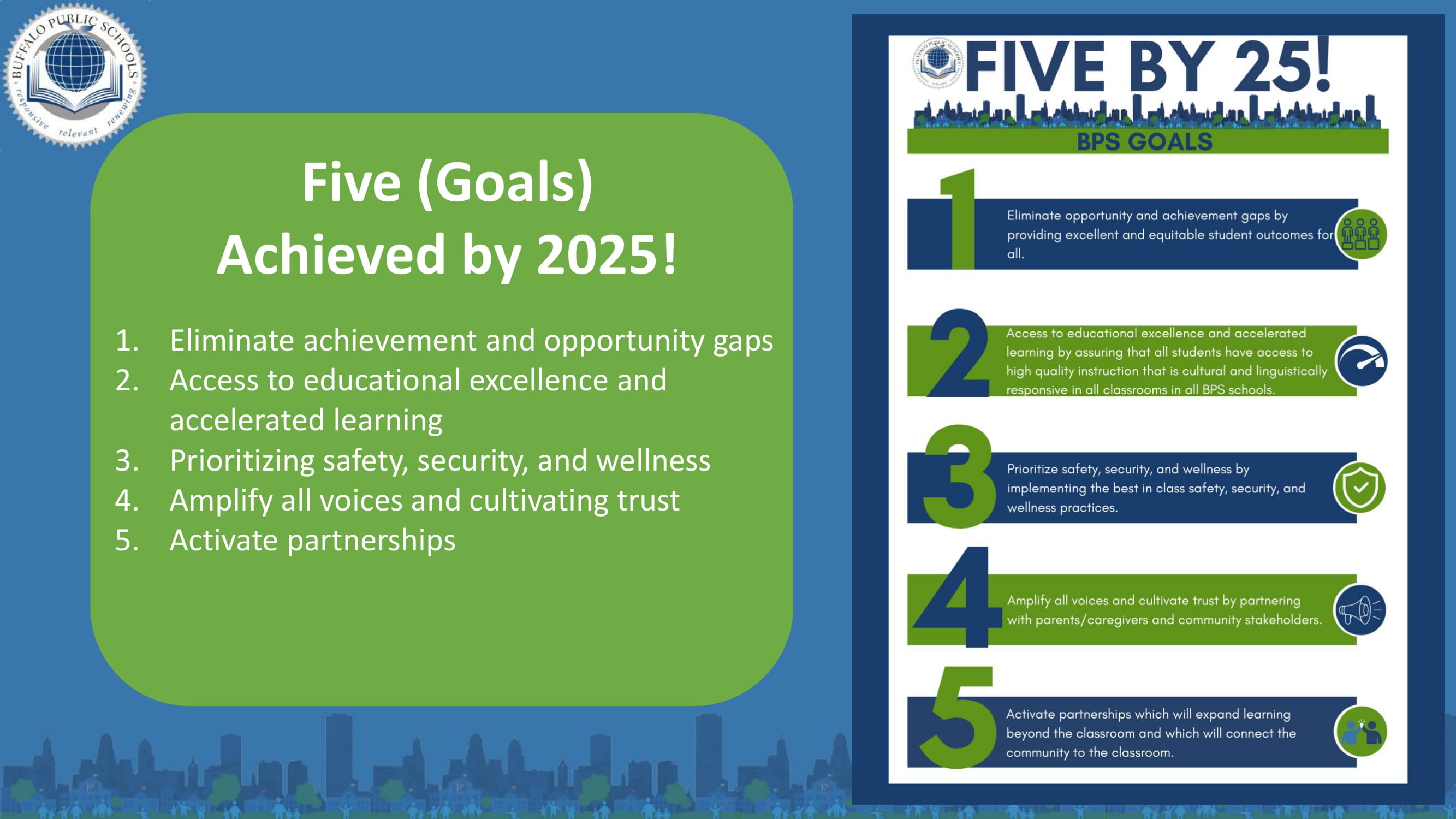 Language and developing a love of reading!
Studies show reading aloud to a child significantly increases his chance to succeed in school. So if you are a parent of an infant, toddler or preschooler read out loud to them as often as possible. The basic skills for reading include learning the letters of the alphabet, the sounds of letters and meaning of new words, and the parts of a book.
Below are some links to help you build the skills your child will need:
Tips for Helping Your Child Become a Strong Reader
**Talk to your child. Use everyday events like taking a bath, getting dressed or brushing teeth as a chance to expose your child to new words! Ask lots of questions, use short sentences, and lots of words - especially new words.
Read with your child every day. Make it fun by reading in different rooms, on the front steps or the backyard.
What's that sound? Young children need to understand sounds in order to read words. Pointing out things in the neighborhood can help your child learn about different sounds.
Sing songs. Songs can help your child learn and remember new words. Sing lullabies or make up your own songs with your child.
Play a rhyming game. If you are in a car or bus, help your child look for objects outside. For example, "I see a tree. What word can you think of that rhymes with tree?" Rhyming helps your child learn sounds and words.
Be an Alphabet Detective. Help your child find an "A" on a sign, a "B" on a license plate, and so on. Take your child shopping and find the first letter of his or her name in labels on products you are purchasing.
Write a grocery list together. Say the items you plan to buy as you write them down. This shows your child how letters form words.
Have your child draw a picture and tell you a story. Drawing is one of the first steps in learning to write. Telling stories helps young children develop language skills.
Writer Emily Oster published a conversation between her and education professor at the University of Virginia, Emily Solari about how kids learn to read, best practices, and reading policy. Click here to read the full conversation!