Fifth Annual KidsLit Week & WNYCBE Announced
Monday, November 4th, 2019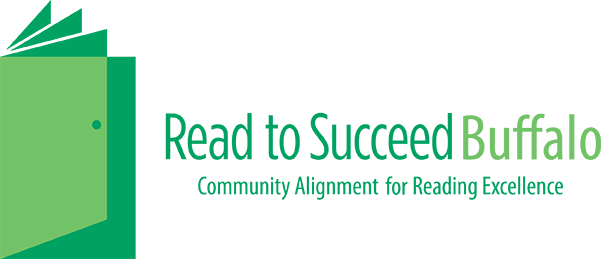 The 5th annual KidsLit Week & WNY Children's Book Expo (WNYCBE) will take place from November 4, 2019 through November 9, 2019. The Expo kicks off with KidsLit Week and will once again conclude with Expo Saturday at the Buffalo Niagara Convention Center, a day-long showcase of award-winning children's authors and their beloved books. Presenting sponsor for this year's events is Rich Products and the Rich Family Foundation.
KidsLit Week, which runs from November 4th through November 8th, will feature internationally acclaimed authors and illustrators who are scheduled to visit over 75 area schools, libraries, and other cultural venues from the PA line to Niagara Falls. The visits aim at inspiring a love of books among students in grades Pre-K through middle school. In these visits, authors and illustrators will participate in readings and give interactive presentations about their work, how they became an author or illustrator and the importance of storytelling.
Expo Saturday on November 9th, from 10 a.m. to 3 p.m. will feature a showcase of award-winning children's authors and illustrators. Children will have the opportunity to interact with 40 Rockstar authors and illustrators through readings, book-signings, presentations, and demonstrations. Admission is free.
"One of the most important things parents and caregivers can do to support their child' literacy development is read with and talk with them," said Anne Ryan, executive director of Read to Succeed Buffalo. "It is the back and forth of conversation or reading out loud and asking questions and discussing the story that teaches children communication, social and literacy skills – not fancy toys or screen time."
"Year after year, countless individuals and organizations step up to aid in the growth of this event," said Kim Krug, owner of Monkey See…Monkey Do Children's Bookstore and cofounder of the WNYCBE. "The Expo is a collaboration in every sense of the word; from the organizers, to the authors and illustrators, to our sponsors. The fact that so many groups of people can come together to help foster a love of reading in children further proves that we truly live in the City of Good Neighbors."
Medaille College President Dr. Kenneth M. Macur, who is a longtime supporter of the WNYCBE, added, "Instilling a love for reading at a young age is critical to a child's success in the classroom. This one-of-a-kind literary event does just that and Medaille College is proud to work alongside Read to Succeed Buffalo and Monkey See… Monkey Do Children's Book Store to put on what will be the biggest Expo yet!"
Buffalo Mayor Byron Brown will be on hand to present a proclamation declaring the week of November 4 as "Kids Lit Week" and November 9 as "Western New York Children's Book Expo Day" in the City of Buffalo.
Also, during the event, educators can participate in a New York State-approved, four-hour Continuing Teacher and Leader Education (CTLE) Workshop starting at 8 a.m. The workshop is coordinated by author Judy Bradbury and sponsored by Medaille College. In 2018, approximately 130 educators attended from across Upstate New York, Pennsylvania, and Southern Ontario. Due to the many positive reviews, the workshop was brought back again this year but is quickly filling up.
Last year, Expo Saturday saw 2,300 people attend the event, coupled with the 23,000 children who experienced an author visit at their school during KidsLit Week.
The Western New York Children's Book Expo is once again being organized by Read to Succeed Buffalo, Monkey See Monkey Do… Children's Bookstore, and Medaille College. Rich Products/Rich Family Foundation is this year's presenting sponsor. Other funding partners include BlueCross BlueShield of Western New York, Medaille College, Buffalo Public Schools, Buffalo Teachers Federation, Buffalo Bills, Wegmans, EduKids, National Fuel and Bank On Buffalo.