John R. Oishei Foundation & Rich Family Foundation Award Grants of $190,000 to RTSB
Tuesday, December 22nd, 2020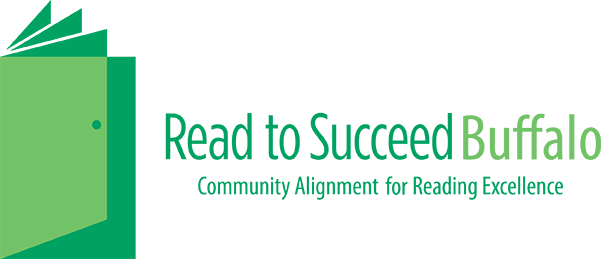 Read to Succeed Buffalo (RTSB) has announced the organization has received grants totaling $190,000 from two of Western New York's most prominent philanthropic organizations.
The John R. Oishei Foundation awarded RTSB with a grant of $140,000 for its AARP Foundation Experience Corps Volunteer Tutoring program while the Rich Family Foundation provided $50,000 to support RTSB's CARE Child Care and Preschool programs.
"Despite COVID and the significant challenges of the pandemic, we have been able to continue our programming, and most importantly we continue to demonstrate tangible results that are enriching the literacy skills of the youth we serve in the city of Buffalo," said Anne Ryan, executive director of RTSB. "Both The John R. Oishei Foundation and the Rich Family Foundation have been making generational impacts in our community and have brought about positive change for so many Western New Yorkers, especially children in economically distressed neighborhoods."
The Oishei grant will fund the RTSB coaching supports that benefit the volunteer tutors with the Experience Corps program, an evidence-based literacy program of the AARP Foundation. The program utilizes highly trained volunteers age 50 and over to tutor and mentor students struggling with reading and literacy skills in 1st through 3rd grade.
RTSB has successfully trained 52 older adults in the use of MS Teams and a new, structured tutoring model that is being implemented virtually over the platform to over 100 struggling Buffalo City School students.
"The early grades are so critical to ensure that children can make the all-important pivot from learning to read to reading to learn," commented Blythe Merrill, senior vice president of programs at The Oishei Foundation. "The Experience Corps program has proven to be an excellent literacy support for children and has the added benefit of connecting older adults to meaningful volunteer opportunities," she continued.
The Rich Family Foundation awarded a $50,000 grant to support of the work of RTSB's CARE Preschool program in its West Side Promise Neighborhood. CARE Child Care & Preschool are quality improvement literacy infusion programs for licensed home childcare providers operating in the City of Buffalo and Head Start classrooms serving 3- and 4-year old children. CARE partners with these professionals, bridging the gap between learning theory and practice, ensuring that children receive high quality care and individualized attention they need to be school ready.
"Read to Succeed is one of our key West Side Promise Neighborhood partners, committed to improving outcomes for children throughout our neighborhood," said Kevin Aman, vice president of community engagement at Rich's. "They routinely stand out for their demonstrated ability to provide data-driven and evidenced-based programs to early learners."