Mayor Recognizes National Service
Friday, April 7th, 2017 by Michael Riccio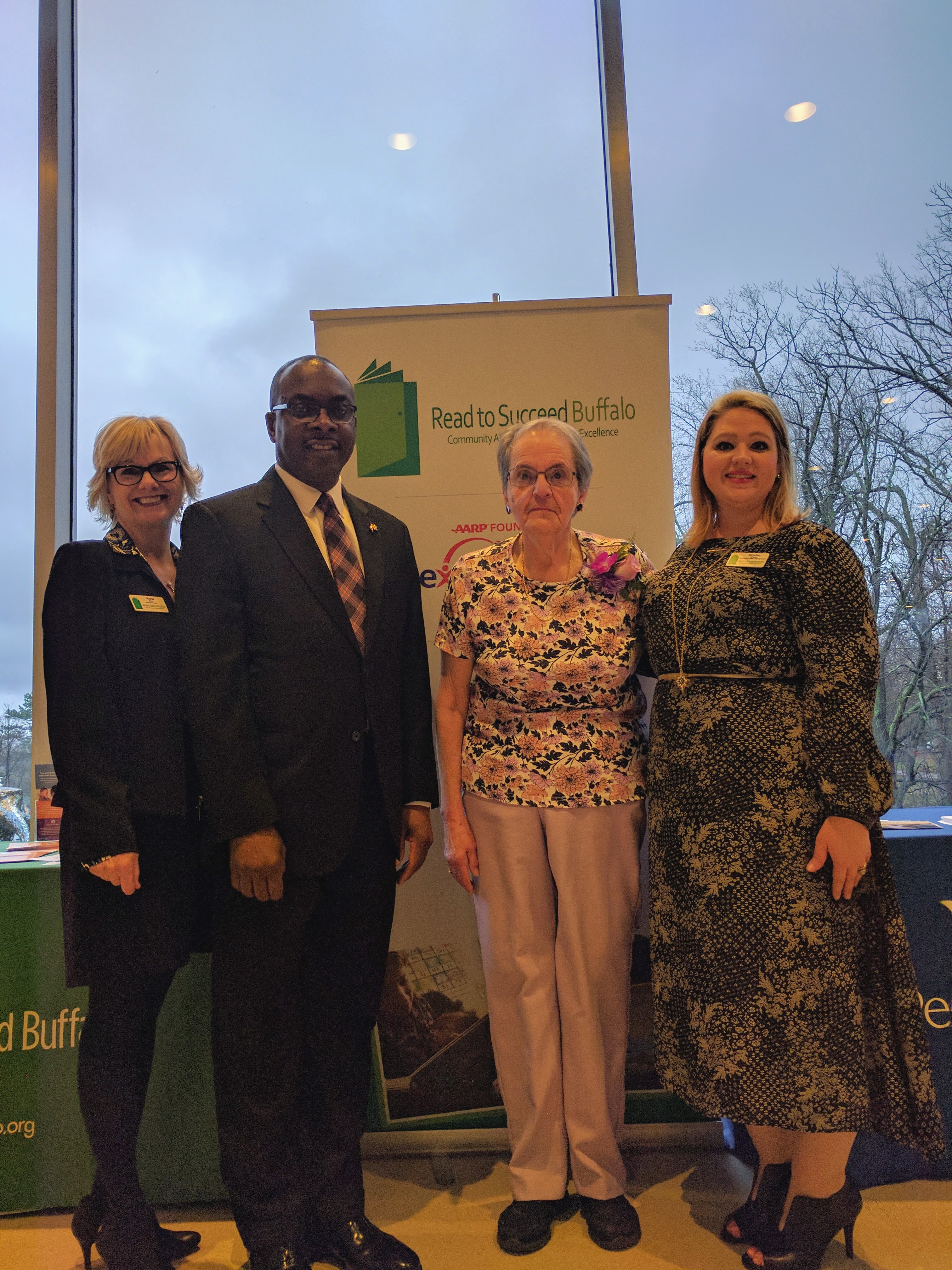 On Tuesday, April 4th, Mayor Byron Brown hosted the Mayor and County Recognition Day for National Service, an event celebrating the hundreds of people in service across Buffalo and Erie County. At this event, members of each service corps were recognized by the Mayor for the work they are doing in the community.
It was also a chance for service organizations to recognize and honor the work of outstanding individuals in service. Anne Ryan, executive director of Read to Succeed Buffalo, honored Cate Mazzarini (pictured right with Anne Ryan, Mayor Byron Brown and Kristen Bellomo, Experience Corps Literacy Coach) for her tireless dedication, her perfect attendance, and her willingness to go above and beyond to help support her fellow tutors. Cate was presented a certificate from the City of Buffalo for her achievement.
Read to Succeed also recognized Mayor Byron Brown as their outstanding partner in service. Mayor Brown appeared in radio and TV ads to promote Experience Corps and was integral in helping RTSB surpass its volunteer recruitment target. The Mayor's recognition was accepted by Oswaldo Mestre, Jr., Director of Citizen Services for the City of Buffalo.