Read to Succeed Buffalo and Community Action Organization to Partner During 2022-2023 School Year
Tuesday, August 30th, 2022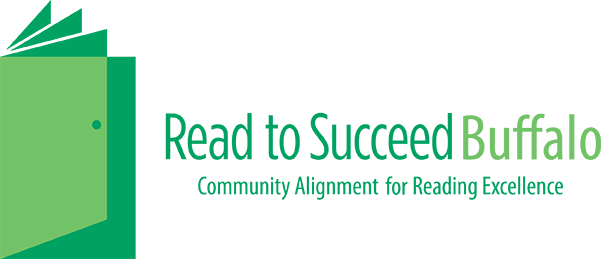 Read to Succeed Buffalo (RTSB) is partnering with Community Action Organization (CAO) to implement its evidence-based CARE (Community Alignment for Reading Excellence) Preschool Literacy Coaching program in partnership with Head Start teachers at the Ferry Academy site located at 909 East Ferry Street, Buffalo, NY 14211 for the 2022-2023 school year.
CAO provides multiple programs assisting in life skills such as professional and career development, drug abuse and treatment, senior services, emergency and family services, Youth Services, and housing development on addition to its Head Start program.
"CAO Head Start and Early Head Start promote school readiness by enhancing the social and cognitive development of children through the provision of educational, health, nutritional, social, and other services for enrolled children and families,'' said Community Action Organization Executive VP and Chief of Education Chelsea White.
"We partnered with Read to Succeed Buffalo because we know the organization has a proven track record in implementing evidence-based early care and education programs like CARE Preschool," said Community Action Organization President and CEO Thomas Kim.
CARE Preschool is part of the RTSB continuum of high-quality language and literacy resources delivered by dual certified literacy coaches in child care, Head Start and the early grades in Buffalo City Public and Charter Schools. RTSB partners with professionals and volunteers at all levels of the birth through 3rd Grade continuum to ensure our most at risk students are reading by grade-level at the end of 3rd Grade. Professional, embedded coaching has been proven to help bridge the gap between learning theory and classroom practice, ensuring that children are receiving high-quality care and the individualized literacy exposure they need to be successful.
"Longitudinal data shows that RTSB programs at all levels improve professional practice. Professional practice and high-quality learning environments result in improved student academic and social emotional outcomes including reading fluency and academic confidence," said Read to Succeed Buffalo Executive Director Anne Ryan. "We look forward to partnering with CAO to enhance the early childhood education programs they provide to Buffalo's 3 and 4 year old children."