Read to Succeed Buffalo Awarded Grants Totaling $125,000
Tuesday, August 2nd, 2022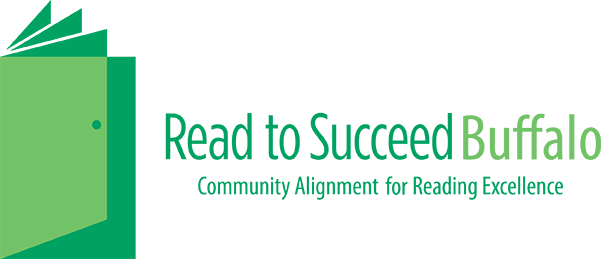 Read to Succeed Buffalo (RTSB) announced today that the organization has been awarded grants totaling $125,000 from United Way of Buffalo & Erie County and the Rich Family Foundation.
United Way of Buffalo & Erie County awarded a $48,000 grant and the Rich Family Foundation awarded a $50,000 grant to support RTSB's CARE Child Care Program. The United Way of Buffalo & Erie County also awarded a $27,000 grant for RTSB's Experience Corps Buffalo. The grant from the Rich Family Foundation will focus on the CARE program in Buffalo's West Side Promise Neighborhood.
"RTSB is very grateful for the financial support from the United Way Buffalo & Erie County and the Rich Family Foundation. This funding will enhance our programs, allowing RTSB to continue to work with licensed child care programs, particularly on Buffalo's West Side through West Side Promise, to improve literacy and reading skills among our most at risk children," said RTSB Executive Director Anne Ryan. "United Way's new investment in Experience Corps Volunteer Literacy Tutoring will expand the resources provided through our highly successful evidence-based program, including volunteer recruitment, training, reading materials, and more."
Supported by Rich's, West Side Promise Neighborhood Initiative is a diverse group of community members that are committed to improving the lives of children and their families living on Buffalo's West Side. Its vision is to make Buffalo's West Side a vibrant, safe, healthy, and inclusive neighborhood.
CARE is an evidenced based coaching model that improves the quality of care experienced by infants, toddlers, and preschoolers by creating literacy rich environments and supporting practitioners to administer literacy focused, developmentally appropriate early care and education strategies.
The 2021-2022 school year marked the sixth year of Read to Succeed Buffalo since implementing AARP Experience Corps Volunteers. Experience Corps is an intergenerational, evidence-based tutoring/mentoring program of the AARP Foundation that harnesses the social capital of retirees by training and deploying them to tutor and mentor 1st - 3rd grade students who are below grade level in reading. Experience Corps came to Buffalo though a competitive grant process in 2016 with funding from the AARP Foundation and Corporation for National & Community Service Social Innovation Fund.