Read to Succeed Buffalo Expands Literacy Tutor Mentoring Program
Wednesday, September 13th, 2023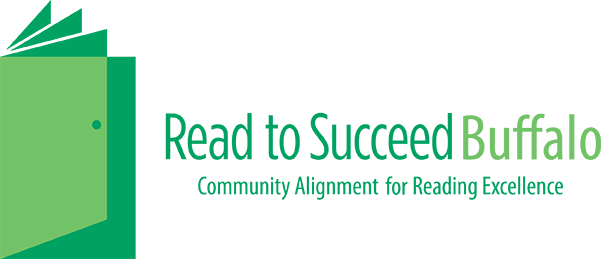 Read to Succeed Buffalo today announced the addition of Victoria D'Amaro, Bridget Fitzpatrick, and Silvia Steele as AARP Foundation Experience Corps literacy coaches and Anna Parlato as an AmeriCorps VISTA (Volunteer in Service to America). These positions will each support the expansion of the Experience Corps Literacy Tutoring and Mentoring program in Buffalo Public Schools.
"Victoria, Bridget, Silvia, and Anna will be instrumental in our expansion to 11 Buffalo City Schools this fall. With the expansion, we are doubling the number of volunteers who will be providing 1:1 literacy practice to more than 330 PreK-3rd grade students who are below grade level in reading. These new team members will join our existing coaching staff in providing volunteers with training and on-site coaching supports that ensure this evidence-based practice is administered with fidelity and will result in increased reading scores in the children we serve," said RTSB Executive Director Anne Ryan.
Literacy coaches have the primary responsibility to guide, monitor, and assist Experience Corps tutor/mentors in adapting instructional strategies using data and materials for students who demonstrate risk of reading difficulty and who require more intentional instructional intervention to meet grade-level goals.
D'Amaro has experience as an elementary teacher, literacy specialist, and instructional coach. She has both a master's degree in literacy and a bachelor's degree in childhood education from Buffalo State University.
Fitzpatrick earned a master's degree in literacy at Canisius University and has prior experience as a literacy specialist for K – 4th grade students.
Steele has a master's degree in special education from Syracuse University with a New York State certification in special education Pre-K through 12th grade. Prior to joining the RTSB team, Silvia was a special education teacher, mental health & disabilities coordinator, and an access & inclusion specialist.
Parlato is in the process of attaining her bachelor's degree in history. Her primary responsibilities include optimizing policies, procedures, and technological components of the AARP Foundation Experience Corps program to streamline operations and better position Read to Succeed for program growth.
The AmeriCorps VISTA program supports not-for-profit organizations like Read to Succeed Buffalo with volunteers who are compensated for their time through a federal living allowance and tuition stipend. The goal of the program is to assist small NFPs with support staff to help make sustainable changes in areas that affect poverty, including education, public health, climate, access to benefits, and more.
"We look forward to experiencing the impact our new staff and our VISTA will have on our organization and the Experience Corps Program," concluded Ryan.