Read to Succeed Buffalo Honored by Buffalo Public Schools at Annual Summit
Wednesday, May 31st, 2023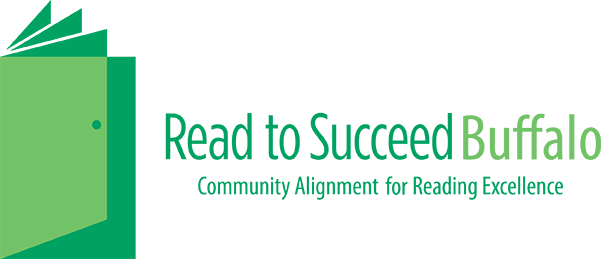 Read to Succeed Buffalo (RTSB) has been awarded the Buffalo Public Schools Superintendent Honor Award and the School-Community Partnership Award at the 2023 Parent, Family, and Community Engagement Summit hosted by the Buffalo Public Schools.
"Buffalo Public Schools has been an instrumental partner in our efforts to enhance early childhood literacy throughout the city of Buffalo," said RTSB Executive Director Anne Ryan. "These awards demonstrate the effectiveness of our AARP Experience Corp Volunteer program and why we will be expanding our program to more students in additional schools in the school system for the 2023-2024 school year."
The School-Community Partnership Award recognizes an organization or group that exemplifies outstanding efforts in partnering with the school, students, and their families to further the mission of the Buffalo Public Schools.
Superintendent Dr. Tonja M. Williams selected Read to Succeed to receive this special recognition because of their outstanding community partnership at this year's Buffalo Public Schools Parent, Family, and Community Engagement Summit. Read to Succeed Buffalo was originally nominated by Dr. Lydia T. Wright School (PS #89) to receive this honor.
"The Read to Succeed Buffalo team works to guarantee that all children, regardless of their family's financial situation or social issues learn how to read and ultimately succeed in the classroom," Buffalo Public Schools Superintendent Dr. Tonja M. Williams said. "As part of our 5 by 2025 strategy, we want to ensure that all children have access to high-quality instruction that is sensitive to their cultural and linguistic backgrounds in all of the schools that make up the Buffalo Public Schools. Our collaboration with Read to Succeed has been crucial in attaining this objective."
RTSB recently announced that the Buffalo Public Schools also awarded Experience Corps Buffalo a three-year contract supporting the implementation of this evidence-based tutoring and mentoring program.