Read to Succeed Buffalo Partners With Say Yes Buffalo Summer Camp to Offer Free Tutoring Services
Monday, June 5th, 2023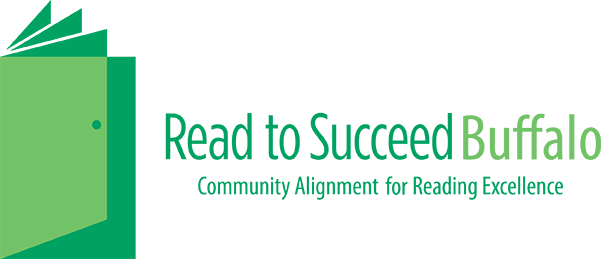 Read to Succeed Buffalo (RTSB) is partnering with Say Yes Buffalo's Summer Camp initiative to offer continued 1:1 tutoring to AARP Experience Corp program participants throughout the summer break. The summer camp will run from July 10th – August 18th, Monday through Friday with limited space available.
Students will have an opportunity to continue their 1:1 literacy tutoring with a trained Experience Corps Buffalo volunteer who will implement the same structured fluency-focused reading session that they benefited from throughout the school year. While Say Yes will have 27 Summer Camp sites, only two locations will be funded by The John R. Oishei Foundation to partner with Read to Succeed Buffalo: The Parker Academy site at 49 Indian Church Road in South Buffalo and the BestSelf Building Brighter Futures at Renovation at 567 Hertel Ave in Black Rock/North Buffalo.
"This partnership provides more opportunity to build on the reading progress of our Experience Corps students, "said RTSB Executive Director Anne Ryan. "I am so grateful to the ten volunteers who stepped up to continue tutoring throughout the summer! They know the research and they know that the more practice and examples of fluent reading children are exposed to before 3rd grade, the more they will grow and achieve age-appropriate comprehension, vocabulary, and fluency skills: Practice does make permanent!"
Students will be provided up to three, 1:1, thirty-minute structured tutoring sessions per week by one of 10 trained and supported volunteer Experience Corps Tutor/Mentors. The goal of the pilot is to provide 180 hours of individualized reading instruction to 30 below-grade-level students over the six weeks of the summer program.
Say Yes Buffalo's mission is to remove barriers to educational attainment, workforce participation, and economic mobility for students in public and charter schools in Buffalo, NY. The organization hosts year-round supportive programs for current BPS students and graduates. The Say Yes Summer Camp initiative helps create equitable access to high-quality summer camp experiences for students in Buffalo. Built upon a Positive Youth Development framework, programs are safe spaces that are fun, enriching, enhance academic growth, and promote health and wellness.
"Since 2015, our Summer Camps have helped students improve their reading, math, and social-emotional skills, while giving them safe places to be in the care of responsible adults," said Say Yes Buffalo CEO David Rust. "Reading is a fundamental skill and puts students on a trajectory of success. We look forward to incorporating RTSB and their evidence-based tutoring and mentoring program into Summer Camp this year."
Student enrollment closes on June 20th. Prospective students can sign up for the program online at www.sayyesbuffalo.org/summer or complete a paper application in-person at Say Yes Buffalo at 1166 Jefferson Ave, Suite A, Buffalo, NY 14208.