Read to Succeed Buffalo Statement on Social Justice
Wednesday, June 10th, 2020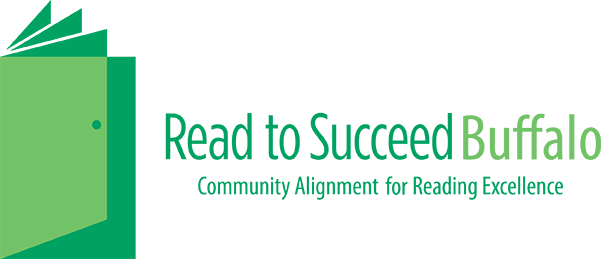 Over the past couple of weeks, we have witnessed the impacts of racism and inequity on black citizens - across the country and right here in our own back yard. We are all justifiably outraged at the senseless deaths of George Floyd, Breonna Taylor, and Ahmaud Arbery. Tragedies such as these demonstrate the need for action to address the racial inequities that undeniably exist in our nation.
While Buffalo is home to some incredible and diverse communities full of incredible and diverse people, it is also one of the most segregated cities in the nation. It is not lost on us at Read to Succeed Buffalo that our staff, volunteers, child care, preschool, and K-3rd Grade teacher partners live and work in these communities and see the disparities black children face every day. These disparities have deepened due to the pandemic and subsequent closing of schools, child care sites, and preschools.
That is why RTSB places such an emphasis on exposing children – particularly children birth to age eight - to high quality children's literature and highly trained caregivers who promote and model literacy, empathy, equity, and social responsibility as part of their daily practice.
The time is long overdue to dismantle institutional racism, but collective impact starts with individual actions. We at Read to Succeed Buffalo choose to focus our individual efforts at the beginning of life - to building the capacity of the practitioners we serve and increasing access to the best early care and education available for economically disadvantaged children of color.
All of us at Read to Succeed Buffalo commit to doing everything we can to ensure that our programs, policies, and interactions with the community are contributing to a strong foundation of social justice for all.
Anne Ryan - Executive Director - Read to Succeed Buffalo | Marcia O'Neil-White - Board Chair - Read to Succeed Buffalo