Read to Succeed Buffalo to Continue AARP Foundation Tutor/Mentor Services With Buffalo Public Schools
Wednesday, November 30th, 2022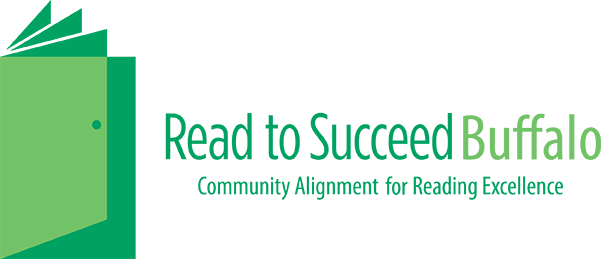 The Buffalo Public Schools (BPS) has awarded Read to Succeed Buffalo (RTSB) a three-year contract to continue its Experience Corps program. RTSB will receive $50,000 annually for the next three years to support the ongoing implementation and expansion of this award-winning, high-impact tutoring and mentoring initiative.
Experience Corps is an intergenerational, evidence-based tutoring/mentoring program of the AARP Foundation that harnesses the social capital of older adults (retirees 50+) by training, deploying, and providing coaching supports to them as they tutor/mentor PreK - 3rd grade students who are below grade level in reading. The program was established in Buffalo after a competitive grant process in 2016 and RTSB is the only program partner implementing it in New York State. The program has been enthusiastically supported by Buffalo's foundation community since its inception. Currently, Experience Corps Buffalo serves more than 200 students across eight schools in the City of Buffalo.
"Our expectation is that all our children will be reading proficiently by the end of third grade. To accomplish this, students need the type of 1:1 tutoring and mentoring that is provided by Read to Succeed Buffalo," said Buffalo Public Schools Superintendent Dr. Tonja Williams. "We look forward to expanding this partnership with RTSB and thank them and their dedicated volunteer tutor/mentors for their commitment to our students."
Students meet with their tutor/mentor 2-3 times per week, and 30-minutes per session during the school day. Sessions are very structured and focus on building fluency, vocabulary, and comprehension skills in students through repeated reading practice and models of fluent reading.
"This funding will enhance our capacity to expand tutoring/mentoring services to more children throughout the Buffalo Public School system," said RTSB Executive Director Anne Ryan. "I cannot thank the incredible volunteers enough for their commitment to this program and the students we serve. Volunteers have enabled RTSB to expand its reach and serve more students with the same high level of evidence-based literacy instruction for which we are known in early childhood circles."
In the 2021-22 school year, Experience Corps Buffalo supported 47 tutor/mentors who provided 2,156 hours of direct tutoring to 137 students through 4,311 tutoring sessions. 67% of students who were below grade-level reached or exceeded benchmark on DIBELS 8 composite score at end of year, 54% reached or exceeded benchmark in ORF fluency and 92% of students met benchmark in ORF accuracy from the 0% baseline.