Read to Succeed Buffalo Tutor Mentors Recognized as President Volunteer Service Award Winners
Monday, July 17th, 2023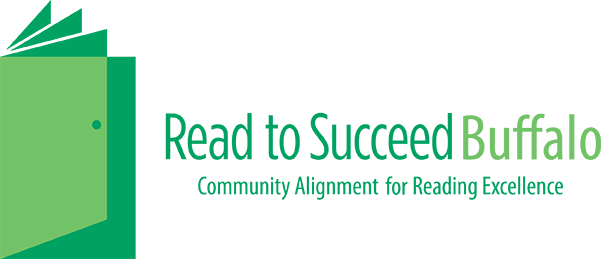 Eighteen literacy tutor/mentors from Read to Succeed Buffalo recently received the President's Volunteer Service Award at the AARP Foundation National Experience Corps Conference in Washington, DC. This prestigious award was created in 2003 and is administered by Points of Light to recognize outstanding volunteer service efforts throughout the United States. These 18 awardees logged nearly 2,000 hours of volunteer service with Read to Succeed Buffalo in the 2021-22 school year.
The following volunteer tutor/mentors were recognized at the AARP Foundation National Experience Corps Conference in Washington, DC:
Alice Joseffer – Williamsville
Beth Wilk – Hamburg
Diane Pfeifer – Tonawanda
Diane Trzaska - Lancaster
Donna Tarbania – Buffalo
Gene Kaderbeck - Amherst
Irene Melson – Buffalo
Iris Skoog – Williamsville
Janet Goodsell – Grand Island
Karen Downing – Orchard Park
Kay Patterson – Buffalo
Linda Day – Buffalo
Lucille DiFiglia – Buffalo
Mary Wagner – West Seneca
Norina Malachowski – Hamburg
Pam Cuddihy – Hamburg
Pat Dietrich – West Seneca
Susan Beich – Grand Island
"These individuals went above and beyond the requirements of serving as an AARP Experience Corps Volunteer. While every one of our volunteer tutor/mentors are extremely dedicated to the students they work with every week; these 18 individuals donated extra hours to serve even more students than required" said RTSB Executive Director Anne Ryan. "Experience Corps Buffalo 1:1 tutor/mentoring has been a game changer for students, Pre-K through 3rd Grade, who are struggling to learn how to read, and it is all because of the strong volunteers Read to Succeed Buffalo supports through its literacy coaching model. The success of the AARP Experience Corps Buffalo program is the direct result of the hard work and passion of our volunteers" Concluded Ryan.
In 2003, the AARP President's Council on Service and Civic Participation founded the President's Volunteer Service Award to recognize the important role volunteers play in preserving America's strength and national identity. The award recognizes individuals who have dedicated a significant amount of time to serving their communities and whose service positively impacts communities in every corner of the nation and inspires those around them to act, too.
In 2022 the Buffalo Public Schools awarded Read to Succeed Buffalo a three-year contract supporting the implementation of this evidence-based tutoring and mentoring program. This funding, combined with resources from the Cullen Foundation, Health Foundation of Western & Central NY, US Department of Justice, AmeriCorps, AARP Foundation, Community Foundation for Greater Buffalo, United Way of Buffalo & Erie County and The Carol & Carl Montante Family Fund will enable Experience Corps Buffalo to expand to 11 schools and nearly 400 students in the 2023-2024 school year.