RTSB Announces $140,000 Grant from John R. Oishei Foundation
Monday, February 10th, 2020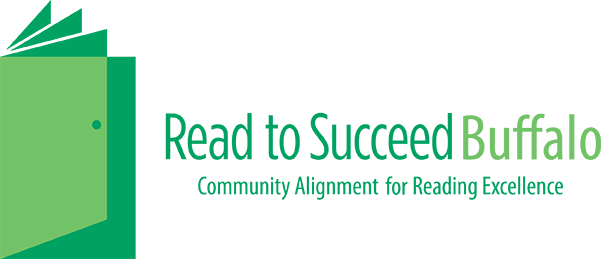 The John R. Oishei Foundation has awarded Read to Succeed Buffalo (RTSB) with a grant of $140,000 for its AARP Foundation Experience Corps Volunteer Tutoring program.
The grant, which is actually doubled by federal funding as it leverages a dollar for dollar match from the AARP Foundation, will fund the Read to Succeed Buffalo coaching supports that benefit the volunteer tutors with the Experience Corps program, an evidence-based literacy program of the AARP Foundation utilizing highly trained volunteers age 50 and over to tutor and mentor students struggling with reading and literacy skills in kindergarten through 3rd Grade.
In 2018-19, the program's 49 volunteer tutors provided 3,990 hours of small group literacy tutoring to 428 students in 6 Title I schools. In the 2019-2020 school year, those numbers have grown to 70 volunteer tutors providing small group tutoring to 531 students in 6 Title I schools. Since the program began in 2016 volunteers and teachers alike have consistently rated the program as highly impactful for their students – among some of the highest ratings in the country.
"The generous support Read to Succeed and Experience Corps have received from The John R. Oishei Foundation over the years has helped the program expand and reach a growing number of children every year throughout the city of Buffalo," said Anne Ryan, executive director of RTSB. "The Experience Corps program has proven to be very successful in not only improving literacy skills among young students in Buffalo Public Schools, but also mitigating the non-academic barriers to learning such as motivation to learn and concentration. We look forward to using these funds to improve the resources available to the children, tutors, and teachers who participate with Experience Corps."
"The Experience Corps program has been very successful in bringing new resources to the effort to improve literacy skills for our youngest learners, while providing a deeply rewarding volunteer opportunity for many older adults in our community. This multi-generational approach has proven to be wonderful for both the young and not-so-young," commented Blythe Merrill, Senior Vice President for Programs at the Oishei Foundation. "We are proud to be a long-time supporter of Read to Succeed and have been pleased to see the organization grow over the years to serve the continuum of children from birth through 3rd grade," she added.