RTSB Announces New Board Appointments
Tuesday, September 3rd, 2019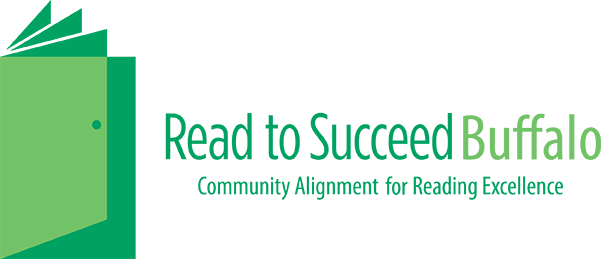 Read to Succeed Buffalo (RTSB) announced the appointments of Dr. Fatima Morrell and Carol Goulding to its board of directors. Members of the board serve three-year terms.
"We are very fortunate to add these two outstanding individuals to our already dedicated and diverse board of directors," said Anne Ryan, executive director of RTSB. "Fatima and Carol have a proven track record of success in their respective careers and we look forward to seeing firsthand how their expertise will help further the mission of our organization."
Dr. Morrell is an assistant superintendent in the Buffalo Public Schools. She currently leads the Buffalo Public Schools' Culturally and Linguistically Responsive Teaching initiative and has led the charge in training over 3,000 teachers on the goals, strategies, and best practices necessary to teach and support students from diverse backgrounds.
Dr. Morrell earned a bachelor's degree in Spanish, cum laude, and a master's degree in foreign and second language education from the University at Buffalo. She earned her doctorate degree in educational administration, leadership, and policy from University at Buffalo in 2009 and studied educational leadership and school reform at Harvard University's Principals' Institute where she received leadership development certification.
Goulding is the director of sales practice compliance for Wilmington Trust's Wealth and Institutional Sales Division and is responsible for overseeing the development of policies and procedures to ensure compliance with regulatory and ethical sales practices. Previously, Goulding served on the board of directors for the Fiduciary and Investment Risk Management Association, a nonprofit provider of current and relevant fiduciary and investment risk management education.
She is a graduate of Canisius College where she earned both a bachelor's and master's degree in finance. In addition to her role on RTSB's board, Goulding serves as a chair on the Bank Insurance and Securities Association board of directors education subcommittee.