RTSB Announces New Chair & Vice Chair of Board of Directors
Tuesday, August 3rd, 2021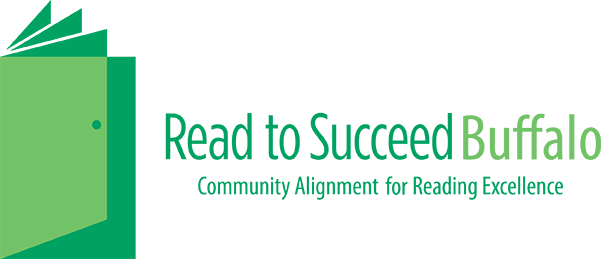 Read to Succeed Buffalo (RTSB) announced that Mary Jo Hunt and Carmen Snell, Esq. have been appointed chair and vice chair respectively of its board of directors. Hunt takes over the position previously held by Marcia O'Neil-White, former executive director of Buffalo Prep, an educational access organization housed at the University at Buffalo.
Hunt is the executive director of the James H. Cummings Foundation and director of career development at Hunt Real Estate. Previously she served as the executive director of Leadership Buffalo, interim executive director of the Child Care Resource Network, and a teacher in Buffalo Head Start. As an advocate, facilitator, mentor, and coach, she has an extensive list of organizations to which she has donated her time and expertise, including the Association of Junior Leagues International, Inc., Junior League of Buffalo, NY Funders Alliance, WNY Women's Foundation, Child Care Resource Network, Nardin Academy Board of Trustees, United Way of Erie County Board of Directors, and Success by 6.
"Mary Jo has been a vital member to our board of directors for several years and we are thrilled for her to lead RTSB at this critical time in our organization's history," said Anne Ryan, executive director of RTSB. "She has dedicated her life here in Buffalo to giving back to our community and as a former Head Start teacher, is well-positioned to take RTSB to new heights. Her many accolades and involvement in bettering our community reflect not only the values we want to maintain as an organization, but the values we want to instill in the children we serve."
Snell takes over the position previously held by the late Fred Attea, the board member who recruited her to the board. She currently serves as assistant general counsel for Highmark Western & Northeastern New York (formerly BlueCross BlueShield of Western New York) and has been with the company since 1999. Previously she served as an assistant attorney general in the New York State Office of Attorney General. Her accolades include Buffalo Business First's 2012 Who's Who In Law, Buffalo Business First's 2001 40 Under 40, and the 1997 Minority Bar Association's Lawyer of the Year. Among her several current affiliations, Snell sits on the board of directors for the Minority Bar Association of WNY where she formerly served as president.
"Carmen's extensive background and expertise has been invaluable to RTSB throughout her tenure as a board member and we are look forward to her continued guidance as she takes on this important role as vice chair," Ryan added.
"The board of directors, RTSB's staff, and I are grateful and excited to have these two accomplished women step into these leadership positions and help guide us as we expand our positive impact on quality of the educational systems, birth through eight, in Buffalo."
Both Hunt and Snell are residents of the City of Buffalo.