RTSB Receives Three Grants Totaling $136,000 for 2022
Wednesday, January 19th, 2022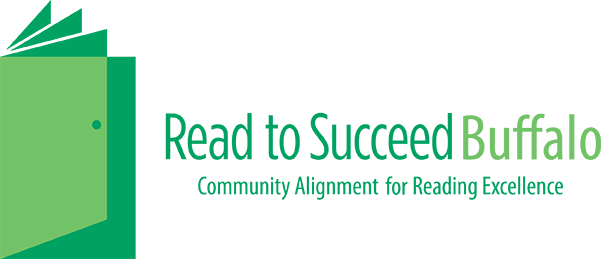 Read to Succeed Buffalo (RTSB) has announced it has received three grants totaling $136,000 from institutions and philanthropic organizations for the 2022-2023 school year. The grants were awarded by the AARP Foundation, Seymour H. Knox Foundation, and James H. Cummings Foundation.
RTSB was awarded a grant of $90,000 by the AARP Foundation for its Experience Corps Volunteer Tutor program. Experience Corps is an intergenerational, evidence-based tutoring/mentoring program of the AARP Foundation that harnesses the social capital of retirees by training and deploying them to tutor and mentor 1st - 3rd grade students who are below grade level in reading. Experience Corps came to Buffalo though a competitive grant process in 2016 with funding from the AARP Foundation and Corporation for National & Community Service Social Innovation Fund.
The AARP Foundation awarded this funding in recognition of RTSB's ability to pivot to virtual tutoring in the 2020-21 school year resulting in 54 Volunteer Tutors providing 3,353.25 hours of evidence-based tutoring (including monitoring hours) and 1,018.5 direct tutoring hours to students through 2,200 tutoring sessions.
In 2021-22 RTSB's tutoring program is up and running in a hybrid model serving nearly 100 students across 6 Buffalo City Schools.
The Seymour H. Knox Foundation awarded RTSB a grant of $40,000 for its CARE Child Care and Preschool programs. CARE Child Care and Preschool are quality improvement literacy infusion programs for licensed home child care providers and preschools operating in the City of Buffalo. The Seymour H. Knox Foundation is a part of the Community Foundation for Greater Buffalo, which was been a consistent supporter of RTSB since its inception.
RTSB received a $6,000 capacity building grant from the James H. Cummings Foundation that will go towards upgrading RTSB's finance and accounting systems. The foundation's focus is on funding not-for-profits making strides in medical research, science, and post-secondary education in Buffalo, Toronto, and Hendersonville, North Carolina.
"RTSB is deeply grateful to receive this support from the AARP Foundation, Seymour H. Knox Foundation, and James H. Cummings Foundation. RTSB has never received support from the Seymour H. Knox nor the Cummings Foundation before and we are excited to welcome them to the RTSB list of supporters! It truly is a testament to the vital role they play in making our city and region a better place to live and learn," said RTSB Executive Director Anne Ryan. "These three grants will be instrumental in improving each of our programs and our organization as a whole - further positively impacting the teachers, volunteers and students we serve as we look ahead to 2022 and beyond."